Our sugar mills offer rewarding career pathways and financial security to regional Queenslanders. Sugar manufacturing, production of cogenerated power and other by-products at our mills make a considerable economic contribution to regional communities and provide $2B in export revenue.
We are a progressive, future-focused sector that will significantly contribute to our state's renewable energy agenda over the next decade.
In 2022, ASMC member companies employed over 70 apprentices across a wide variety of trades. You can hear directly from our apprentices about our industry, the program and opportunities.
Here's what our apprentices have to say
"After you have finished your jobs in the workshop, you know that you have helped out for everything to go forward for the crush season."

Jorja Grabs
1st Year Fitter & Turner Apprentice,
Wilmar Sugar Pioneer Mill
"There are a lot of things you can learn, it's great fun, the people you will meet are wonderful, and you'll have some of the best days of your life."

Xavier George
Boilermaker Apprentice,
Isis Central Sugar MillAdd block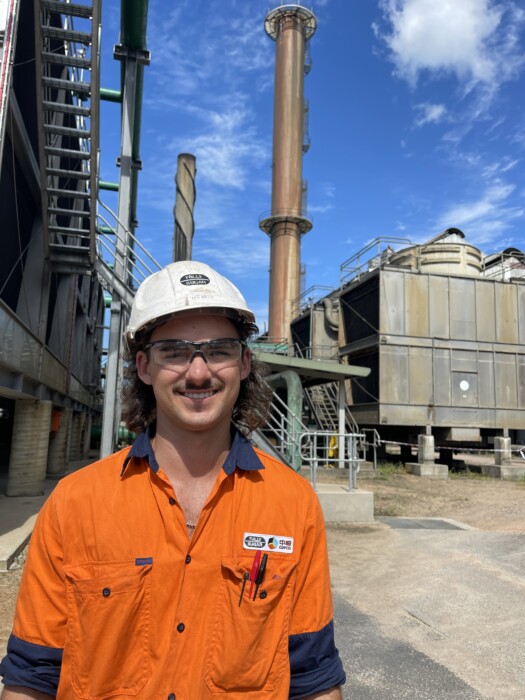 "We have the opportunity to earn a fair bit and there are multiple opportunities to learn."

Ben Willis
2nd Year Electrical Apprentice
Tully Sugar
"I'm the third generation in my family to work at Tully Sugar, and being able to do my apprenticeship at Tully Sugar gave me good grounds and higher learning."

Alex Miskin
Fitter & Turner
Tully Sugar
2022 Apprentice of the Year
Peter Borgna Award
"The learning environment with the supervisors and colleagues is really good because they're really caring and understanding, and answer questions for me whenever I have to ask them."

Jye Tonion
1st Year Boilermaker Apprentice
Wilmar Sugar Pioneer Mill
"There's a big variety of work we get to see here at the mill, from capital jobs to little maintenance jobs during the season and it makes you a better tradesman."

Damon Marbelli
4th Year Electrical Apprentice
Wilmar Sugar Victoria Mill
"If you're going through a job and you get stuck on something, you've always got your tradesmen or supervisor who can give you a hand, not just how to do it, but the understanding behind it so you really learn."

Ryan Carr
3rd Year Electrical Apprentice
Wilmar Sugar Victoria Mill
"I learn lots of new skills and I get to be home every night. Everybody works really well together and it's a great work-life balance."



Madalyn McConaghy
3rd Year Boilermaker Apprentice
Mackay Sugar Marian Mill